FROM CONCEPT TO PRODUCTION
Understanding Customers Needs
We take the time to fully understand your needs and what type of product you are trying to develop or produce.
Product Design Concept
We take your design and produce a prototype for testing or we will take you idea and create a product that meet your needs.
Prototype Development
We can create a prototype of the design using our in-house CAD systems.
We can create documentation / schematics / Gerber 274x PCB Files / ACAD or Surfcam mechanical drawings to create your product.
Setup and manage Production
We can manage USA based production to having products produced in China to produce your product for the lowest costs.
Long Term Maintenance
If your product needs maintenance or repaired, we can setup the capabilities to meet your needs.
Finished Product
Deliver your product on-time and on-budget for a long term relationship with producing your product.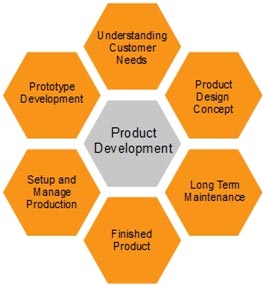 Products & Capabilities

• We use the powerful PIC18F series micro-controllers.
• Specializing in PIC Controller using the MPLAB IDE.
• Control of ISM Digital Radio Systems – 900 mhz Digital Spread Spectrum for wireless sensors or remote control functions.
• Encrypting Data and storing on external Datakeys.
"Microchip" is a registered trademark of the Microchip Corporation.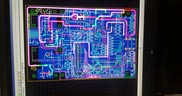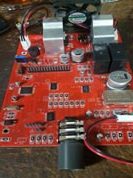 We create multi-layer PCB Designs

Create Custom "Overlays" with embedded switches